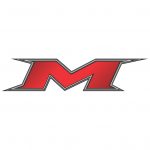 Website Miken Sports
Swing for the fences with a new career at Miken Sports in Caledonia!  Right now Miken has several openings.  Join their production team on either first or second shift and work full or part time Monday through Thursday with overtime opportunities.  Responsible for all aspects of production and quality of the finest sporting goods equipment and products while practicing safety.  Get on-the-job training and a second shift pay differential.  For more info and details on how to apply, contact Carla Gavin at Miken sports in Caledonia.  Miken is an equal opportunity employer.
You must sign in to apply for this position.