Full Time
Applications have closed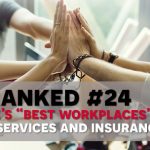 Website Altra Federal Credit Union
Helping you live your best life!
Have you ever been down on your luck? Ever missed a loan payment? Needed assistance with budgeting or needed to work with a financial counselor? At Altra, our Credit Services Analysts work with our members who are having difficulties making their payments and have answered yes to these questions. If you think you have the skills and abilities to assist our members, we highly recommend you apply for the Full Time Credit Services Analyst opportunity we currently have open!
Credit Services Analyst are here to provide friendly, professional service and assistance to our members having difficulty making loan payments. Communication with our members will take place in person, by phone or through written correspondence. Analysts will process member payments and conduct account updates, conduct research, perform account maintenance, and serve as a financial counselor for our members in need.
Credit Services Analysts are required to have outstanding customer service skills and a friendly, professional demeanor to assist our members in a non-abrasive manner, as well as the ability to work confidently, comfortably, and effectively under pressure and at times stressful situations.
This position is full time, 40 hours a week, Monday through Friday on rotating schedules within the department between the hours of 8:00 a.m. and 5:00 p.m. Occasional Saturday "on call" morning coverage required.
Qualified candidates will be required to have a high school diploma, GED or HSED and a minimum of one (1) year member or customer service experience in a financial services field.
At Altra, we invest in each other and work together to make a difference in the community and help people live their best life! Altra is a Great Place to Work® certified organization for the second year in a row and is ranked #24 on Forbes' Best Small to Mid-Sized Financial Institutions! We support diversity in the workplace, and we are an Equal Opportunity Employer; bilingual abilities are a plus. Come join our team, it's where YOU belong!