Full Time
Applications have closed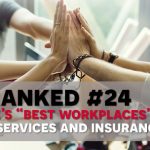 Website Altra Federal Credit Union
Helping you live your best life!
Strategic thinker. Proven leader. Data-driven. Growth-oriented. Evidence-based decision maker. Sound like you? If so, the Marketing Analyst position at Altra Federal Credit Union might be the next step in your career!
This brand new position at Altra will perform analysis of marketing applications to evaluate and improve the effectiveness of marketing programs while developing strategy for targeted marketing campaigns. Through data extraction and list or lead generation, the Marketing Analyst will play a pivotal role in tracking retention, identifying new members, and pinpointing opportunity gaps for our current members.
Responsibilities of the Marketing Analyst include, but are not limited to:
· Analyzing the member database for growth opportunities.
· Understanding member behavior to assist in the development of predictive marketing campaigns.
· Strategy development to increase loyalty with current members and the management of targeted marketing campaigns to improve member retention.
· Evaluation of member segments, customer research, market conditions, and competitor data to assist in targeting and program development.
· Administration of marketing reporting, research, and analytics.
· Maintaining awareness of consumer attitude changes and coordinating with Marketing Leadership to examine general market conditions.
· Developing partnerships with all levels of the organization as a consultant, liaison, and subject-matter expert.
· Reporting feedback and generating ideas for improvement in alignment with department goals as an active member of Altra's marketing team.
To be considered for this opportunity, candidates are required to have a bachelor's degree in Marketing or a related field; an Associate degree with additional years of relevant experience may be considered. A minimum of three (3) years' experience in marketing data analytics and demonstrable database experience is required.
The ideal candidate will have strong analytical, conceptual, and reasoning skills as well as the ability to juggle multiple projects while meeting tight deadlines, solving problems, and making evidence-based decisions. Proven coaching and leadership skills and excellent collaboration, organizational, and professional communication skills are required.
At Altra, we invest in each other and work together to make a difference in the community and help people live their best life! Altra is a Great Place to Work® certified organization for the second year in a row and is ranked #24 on Forbes' Best Small to Mid-Sized Financial Institutions! We support diversity in the workplace, and we are an Equal Opportunity Employer; bilingual abilities are a plus. Come join our team, it's where YOU belong!