Full Time
November 29, 2020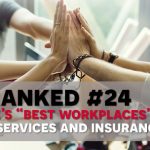 Website Altra Federal Credit Union
Helping you live your best life!
Supervising. Training. Developing Staff. Performance Expectations. Relationship Building. Scheduling. Timecards. Meetings. Hiring. Terminating. Supervising, it's a hard job, but it's a rewarding job. It's not just a job, it's a career.
Are you a motivated person who enjoys helping their co-workers and members succeed? If so, the Real Estate Closing Supervisor position in the Real Estate department at the Operations Center in Onalaska, WI may be a great fit for you!
Duties include, but are not limited to:
· Supervise the Real Estate Closing staff
· Communicate job expectations and evaluate staff alongside those expectations
· Participate in the hiring process, train new staff while providing ongoing training and development of existing staff
· Approve timecards and time off requests
· Be highly knowledgeable in aspects of Real Estate policies, regulations, and compliance
· Ensure all regulatory deadlines are met
· Handle and resolve unusual or complex situations that may arise
· Regularly assist in performing all closing functions
· Monitor and coordinate department workflow so all closing functions are performed in a timely, compliant manner
· Implement new guidelines, procedures, and regulations
· Promote an innovative, creative and collaborative work environment that continually strives to improve workflow, work relationships, efficiency, quality of work, member experience and employee experience
Qualified candidates will be required at a minimum to have an Associate's degree in a Business-related field or equivalent work experience. A minimum of five (5) years of mortgage lending experience is required. Prior experience working with secondary market, private investor and government loan program guidelines is desirable. Prior Supervisory experience is preferred.
A solid understanding of credit union policies, investor guidelines, NCUA regulations, and other laws pertaining to mortgage lending is required. Proven ability to prioritize, multi-task, and to work independently to meet strict deadlines. Strong knowledge of mortgage lending software programs and applications; must have working knowledge of personal computers and Microsoft Office products
At Altra, we invest in each other and work together to make a difference in the community and help people live their best life! Altra is a Great Place to Work® certified organization for the second year in a row and is ranked #24 on Forbes' Best Small to Mid-Sized Financial Institutions! We support diversity in the workplace, and we are an Equal Opportunity Employer; bilingual abilities are a plus. Come join our team, it's where YOU belong!
You must sign in to apply for this position.