Full Time
November 29, 2020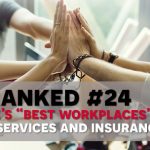 Website Altra Federal Credit Union
Helping you live your best life!
Are you a detail-oriented person? Enjoy maintaining a high degree of accuracy in your work? Are you passionate about providing quality products and services? Are you able to communicate effectively with others? If so, then the Real Estate Loan Underwriter Assistant role may be a great fit for you!
As a Real Estate Loan Underwriter Assistant, you will ensure:
· All mortgage loan files are complete, accurate, and meet Credit Union or lending agency guidelines through a comprehensive review of each file
· Assist with income calculations, appraisal reviews, adverse actions, clearing alerts, and clearing conditions
· Serve as a liaison for the Credit Union with various secondary market and private investors, as well as private mortgage insurance companies to ensure loan compliance and acceptability
· Work closely with the Underwriters to streamline operations in the Underwriting Department.
· Serve as a liaison to Mortgage Loan Originators (MLOs), Processors, and other departments
The ideal candidate will be required to have the equivalent of an Associates degree OR specialized coursework with a minimum of one (1) year real estate lending experience. A Bachelor's degree in a business-related field preferred or any combination of education and experience that provides equivalent knowledge, skills and abilities would be a plus, but not required. Experience with loan origination, processing, and secondary market preferred.
This position is full time, 40 hours a week, Monday through Friday and is located at the Operations Center in Onalaska, WI, however, telecommuting / work from home decisions will be considered for the hired applicant.
At Altra, we invest in each other and work together to make a difference in the community and help people live their best life! Altra is a Great Place to Work® certified organization for the second year in a row and is ranked #24 on Forbes' Best Small to Mid-Sized Financial Institutions! We support diversity in the workplace, and we are an Equal Opportunity Employer; bilingual abilities are a plus. Come join our team, it's where YOU belong!