Full Time
Applications have closed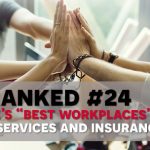 Website Altra Federal Credit Union
Helping you live your best life!
Do you enjoy organizing, tracking, and processing documents? Are you a self-starter who takes the initiative to get the job done? Do you have a passion for assisting others while providing superior service? If so, the Real Estate Servicer position at Altra may be a great fit for you!
As a Real Estate Servicer at Altra Federal Credit Union in Onalaska, WI, you will be responsible for assisting our members with mortgage payments and related questions. You will track tax and insurance disbursements, calculate pay-off requests, process paid loans, and review closing and post-closing documentation.
This position is full time, 40 hours a week, Monday through Friday on rotating schedules within the department between the hours of 8:00 a.m. and 5:00 p.m. and is located at the Operations Center in Onalaska, WI, however, telecommuting / work from home decisions will be considered for the hired applicant.
The ideal candidate will have the equivalent of a high school diploma or GED/HSED and will be required to have at least one (1) month to one (1) year experience in a financial institution or customer service-related field. Altra would prefer a minimum of two (2) years experience in real estate lending with experience in servicing real estate loans for secondary market investors.
At Altra, we invest in each other and work together to make a difference in the community and help people live their best life! Altra is a Great Place to Work® certified organization for the second year in a row and is ranked #24 on Forbes' Best Small to Mid-Sized Financial Institutions! We support diversity in the workplace, and we are an Equal Opportunity Employer; bilingual abilities are a plus. Come join our team, it's where YOU belong!