Internship
Part Time
Temporary
March 7, 2021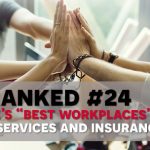 Website Altra Federal Credit Union
Helping you live your best life!
Are you a current college student looking for a paid internship? Are you looking for experience in a back office setting, learning about different aspects of a credit union? Do you have the proven ability to prioritize, multi-task, and to work independently to meet strict deadlines? If so, the Home Equity Intern position at Altra Federal Credit Union may be a great fit for you!
Altra's Consumer Lending Department is seeking a Home Equity Intern to provide support and gain exposure to the Consumer Home Equity process and to provide support to our core consumer loan processing team. Individuals in this role will be responsible for the following functions:
· Build and maintain strong relationships with sales, underwriting, processing, and closing; catching errors on loan applications, problem solving and resolving issues that may arise
· Manage Intent to Proceed documentation and follow up with sales staff, as needed, to ensure information is obtained and documented properly
· Order services: title searches, appraisals, flood determinations, verifications of employment, loan payoffs, proof of insurance, tax bill information, etc.
· Maintain professional relationships with all third-party vendors regarding turnaround times and their service area.
· Promote a collaborative work environment that continually strives to improve workflows, work relationships, efficiency, quality of work, member experience, employee experience, etc.
To be considered for the Home Equity Intern position, you are required to have a High School diploma, GED/HSED and must be a current college student pursuing an advanced degree for consideration into the internship position. Altra would prefer you have a minimum one (1) year of office, financial institution, or customer service experience.
The Home Equity Intern position is a part-time 25-29 hour per week internship; Monday through Friday with hours and days based on the candidate's schedule of availability. The internship will run for six (6) months and up to one (1) year, depending on workload needs and hours of availability of the student. There is potential to renew the internship for an additional year with mutual consent. This internship will take place at Altra's Operations Center in Onalaska, WI.
At Altra, we invest in each other and work together to make a difference in the community and help people live their best life! Altra is a Great Place to Work® certified organization; we support diversity in the workplace and an Equal Opportunity Employer; bilingual abilities area a plus. Come join our team, it's where YOU belong!