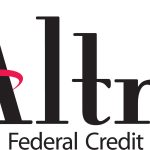 Website Altra Federal Credit Union
Helping you live your best life!
Altra's Project Management & Business Innovation department is looking for a strategic and creative problem solver to join their dynamic team as a Business Process Analyst at the Operations Center in Onalaska, WI! This role includes the responsibility for evaluating business systems and processes, eliciting business requirements, identifying options for improving business systems, and bridging the needs of the business with the use of technology.
The Business Process Analyst partners with Altra's business units and develops an understanding of the structure, policies, and operations of the organization, in order to recommend solutions that enable the organization to achieve its goals. The Business Process Analyst will follow process improvement and project management disciplines when working on processes, systems, or projects to ensure successful completion of initiatives.
The Business Process Analyst role requires experience and abilities in the following areas:
Experience with process improvement, business process mapping of current and future states, and business requirements analysis in a credit union or banking environment.
Knowledge in importing data for use in software, spreadsheets, graphs, and flowcharts and with the ability to apply statistical and other research methods into system issues and products as required.
Ability to create systematic and manual operations procedures in both technical and user-friendly language.
Knowledge of programming languages, networks, and operating systems, in a general sense.
Understanding of process improvement and project management principles and disciplines.
To be considered for this position, candidates must be able to exercise independent judgement for decision making, as well as excellent listening, oral and written communication skills and analytical, mathematical, and creative problem-solving skills. The Business Process Analyst must be highly self-motivated and directed and with the ability to prioritize, organize, multi-task and work independently. The Business Process Analyst is expected to execute tasks while under pressure while also working in a team-oriented, collaborative environment. An ideal candidate will have working knowledge of Visio.
Qualified candidates will be required to have an Associate degree in Business Analysis, Business Management, Information Technology, Management Information Systems, Finance or related field, and a minimum of one (1) to three (3) years of related work experience is required. Experience in a credit union or banking environment is preferred.
At Altra, we invest in each other and work together to make a difference in the community and help people live their best life! Altra is a Great Place to Work® certified organization for the second year in a row and is ranked #24 on Forbes' Best Small to Mid-Sized Financial Institutions! We support diversity in the workplace, and we are an Equal Opportunity Employer. Come join our team, it's where YOU belong!
You must sign in to apply for this position.