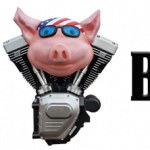 Big Boar Barbecue
HELP WANTED at the award winning team at BIG BOAR BARBECUE in West Salem.
Big Boar Barbecue currently has full and part-time positions open in catering, serving, and the kitchen.
Full time positions offer retirement and holiday pay.   Part time positions offer flexible hours and shifts.
Competitive pay commensurate with experience.  Free meal after each 6 hour shift.
Minimum age for employment at Big Boar is 16 years.  Stop in to apply, or email Jerry@bigboarbbq.com.
You must sign in to apply for this position.