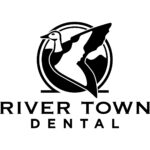 Website River Town Dental
Thank you for the privilege.
As a Hygienist at River Town Dental, you'll have a career that will really have you smiling. River Town Dental has created a program that provides a support team and better workflow so you can focus on your career. You can have less stress and more joy, personally and professionally. Get the support you need to advance with leadership and educational opportunities. River Town Dental is the kind of place that puts their people first. When you're taken care of, caring for others is a lot easier…at River Town Dental, there's no drama, it's just an awesome practice where you can thrive. Earn a great income and get a bunch of perks along the way. Become a Hygienist at River Town Dental. Each office is currently hiring in La Crosse, Holmen and Arcadia. So, ready to find out if you're a good fit? Set up a time to talk. Click Careers in the About Us section at rivertowndentalonline.com. It will be their privilege to get to know you!