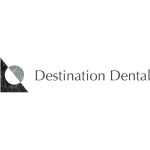 Website Destination Dental
Destination Dental in La Crescent is hiring a Dental Hygienist to work up to 20 hours a week.   You pick the days and times you want to work.   Have the benefits of a flexible schedule.   Destination Dental is not corporate owned, which means you have a say in how much time you need for each patient, you get world class continuing education fully paid for, and you work in a dental practice that is high tech and modern.   To apply, email frontdesk@destinationdental.com and tell them about yourself.
You must sign in to apply for this position.