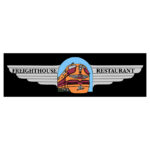 Website https://twitter.com/freighthouselax The Freighthouse Restaurant
Become a dishwasher! Earn competitive pay plus an hourly after-shift bonus each time you work. Dishwashers get free food and flexible hours.  Pick the days you want to work!  Between 1 to 7 nights a week. Learn on the job and earn advancement! Great for students! Apply in person at The Freighthouse, Downtown La Crosse.
You must sign in to apply for this position.