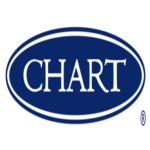 Website Chart Industries
Chart Your Career
Starting wages at $21.97 per hour with a $5.00 premium on second shift and $7.50 premium on third shift! The Press Operator and Fabrication job offers employees job flexibility and variety. Eight different functions make up the Fabricator job. These functions are:
Saw fins
Bar cutting
Inspect sheets
Check and clean fins
Clean and straighten bars
Debur fins
Fabricate fins
X/Y table
Employees in this role will have the opportunity to be trained on all 8 job functions.
***For further consideration, please completely fill out the application and attach your most up to date resume in either PDF or WORD format.
Common Machines and Equipment
Band saw
Electrical deburring wheel
Tape measure
Hand and adjustable protractors
Crescent and Allen wrenches
Clamps and aluminum angles
Files
Overhead hoists/belts
Shears
Hand & power trucks
Micrometer
Knowledge, Skills and Abilities Required
The incumbent must have sufficient knowledge and ability to:
Use measuring devices which also include tools to measure degrees and angles
Do repetitious work
Hand dexterity is required to perform many job functions
Willingness to proficiently learn to use all tools necessary to each job function
Work with and read drawings and instructions
Perform simple mathematical functions
Your Physical Work Environment Will Require…
Works in good shop conditions with occasional exposure to heat, sharp edges, and noise. The incumbent is exposed to aluminum chips, dust, and oil. Requires standing, bending reaching, and pulling. Most lifting, 0-20lbs.; some lifting 20-50lbs. When lifting over 50lbs., two people are required.
Related Duties
The employee who performs this job as responsibility to maintain proper housekeeping in the work area and keep machines in good operating condition. Is also responsible for safety and quality workmanship and procedures. They may receive help from others when loading and unloading parts.
The above statements are intended to describe the general nature and level of work performed by individuals assigned to this classification. It is not intended to be construed as an exhaustive list of all responsibilities, duties, and skills required for personnel so assigned.
Chart is an equal opportunity employer
Sponsorship is not offered for this role