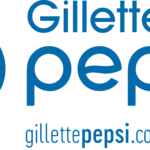 Website Gillette Pepsi
To be the best supplier of refreshing beverages... period.
Become a part of a leading beverage distributor by joining Gillette Pepsi! We're a family-owned, independent distributor of Pepsi and many other tasty and refreshing beverages that are easy to get excited about. Work with brands you love! With our employee's success, we're able to achieve our mission: To be the best supplier of refreshing beverages….period.
We have an opportunity for you to join the team as a Relief Class A CDL Driver! In this Relief Class A CDL Driver role, you are responsible for driving the semi truck to deliver Gillette Pepsi-Cola products to customers in a safe, efficient, reliable manner. Relief Class A CDL Drivers are home nightly and work Monday – Friday, starting at 5am. The Relief Class A CDL Driver covers the local routes for Drivers who are absent that day. Apply now and be eligible for a sign on bonus of up to $5,000!
"A day in the life of a Relief Class A CDL Driver looks like:"
Safely and efficiently delivers product to customers along a designated route.
Unloads products from the truck to the customer's premise.
Completes the ordering of product in all assigned accounts to ensure that we are maintaining proper inventory levels on all products.
Merchandises product at assigned customer accounts.
What does it take to be a Relief Class A CDL Driver?
Must possess a Class A, CDL license
Minimum 1 year working as a CDL, Class A driver
What does Gillette Pepsi have to offer you?
· $23.66 per hour
· Medical, Dental and Vision Insurance
· Health Savings Account and Flexible Medical and Dependent Care Spending Account
· 401(k) Plans and Profit Sharing Plans
· Company paid Basic Life Insurance, Accidental Death and Dismemberment Insurance, and Short Term Disability
· Supplemental Life insurance, Long Term Disability Insurance, Critical Illness Insurance and Accident insurance
· Paid Time Off and Company Paid Holidays
· Wellness Program
· Community Involvement
Why join the Gillette Pepsi Team?
Be part of a family owned business that cares about its employees. Our employees are why we succeed! We recruit motivated people, reward them and help develop them to reach their full potential while achieving our mission: To be the best supplier of refreshing beverages….period. If you are a motivated self-starter, we want you to join our Gillette Pepsi Team!
Equal Employment Opportunity/Affirmative Action:
Gillette Pepsi is an Equal Opportunity/Affirmative Action employer and is committed to equal opportunity for all qualified individuals and will not discriminate or harass any employee or applicant because of race, color, creed, religion, sex, sexual orientation, age, nation origin, ancestry, citizenship, disability, or status as a disabled veteran, recently separated veteran, armed forces service medal veteran or other protected veteran who served on active duty in the U.S. military, ground, naval or air service during a war or in a campaign or expedition for which a campaign badge has been authorized under the laws administered by the Department of Defense (collectively, "covered veterans") or other legally protected status.