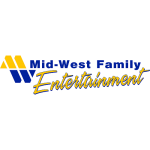 Website Mid-West Family Entertainment
You're the life of the party and you're an outgoing person who loves music! You find yourself getting along with everyone and you enjoy meeting new people! Sound like you?
If so, being an event DJ at Mid-West Family Entertainment sounds like the perfect part-time job for you! It doesn't feel like work when you're having fun playing music, entertaining a crowd, and getting paid good money to do it! Seeing the smiles on people's faces while you play their favorite songs is just one perk of this job! Knowing that you're the reason they're having the time of their lives, and you're getting paid to make that happen, is another reason this job is super fun and rewarding! Join the team at Mid-West Family Entertainment! Email your resume to Brittany@midwestfamilyentertainment.com today!
Specifics:
Part-Time Event DJ
Weekend Availability Needed
18 years of age or older
Must have a Valid Driver's License and a Reliable Vehicle
Lifting requirements maximum of 25 pounds
You must sign in to apply for this position.