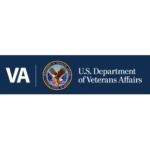 Website Tomah VA Medical Center
Looking for a career change? The Tomah VA Medical Center is looking for RNs, LPNs, and Nursing Assistants. This is a great chance to give back to Veterans who have served and protected our country. Openings in long term care, mental health, hospice, rehabilitation, dementia, and acute care among others. The U.S. Department of Veterans Affairs offers exceptional benefits including federal holidays, sick leave, and annual vacation days. There are options for flexible scheduling and shift differential pay. Please contact VA nurse recruiter Gina Noth today at 608-372-7732 or gina.noth@va.gov. Choose VA and take on a new career today!
You must sign in to apply for this position.