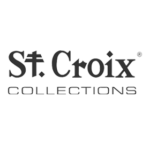 Website Knitcraft/St Croix
Are you a crafty person who enjoys sewing or would like to learn how to sew? Do you take pride in seeing the finished product? Do you like to challenge yourself? Figure out ways to be more efficient and get a job done faster allowing you to earn more money. Would you like to work Monday – Thursday and enjoy a 3-day weekend all the time?
Knitcraft is looking for employees who want to be part of our team. Our employees take pride in quality workmanship. They are organized, pay attention to details and continuously look for the most efficient process when producing our garments.
You must sign in to apply for this position.