Whether it's Great Resignation or the Great Upgrade, overall job market trends continue to favor employees. With resignations and demand for workers remaining high, this employment trend is expected to continue through 2022. So now is the time to hit the job market running and in the words of Henry David Thoreau "Go confidently in the direction of your dreams!" as laborers globally redefine employment.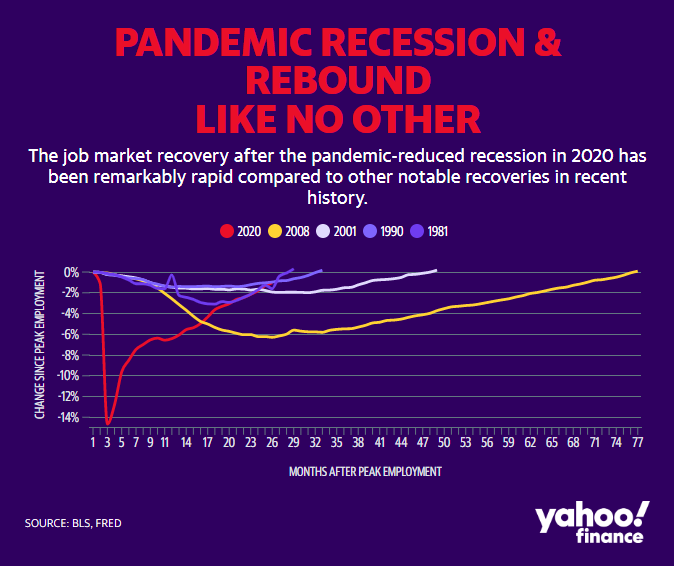 The Good News
Pandemic recession rebound rates are historically unprecedented. Unemployment fell again from 3.8% in February to 3.6% in March, approaching pre-pandemic levels as the labor market grew for the fifteenth consecutive month. Employees should easily find opportunities in the current job market with roughly five million more job openings than eligible workers.
Recently, I too took the plunge back into the labor market – my brand new digital marketing degree shoved to the back burner by the responsibility of guiding four children through online schooling triggered by a global pandemic brought my career to a screeching halt in 2020. With my ability to work restored, I began searching for job postings in the summer of 2021. Though I had no problem finding jobs to apply for, I discovered I had to submit about 10 resumes just to get a callback or interview. Although these job numbers may differ based on your industry, if you feel like you are saturating the world with resumes and cover letters, know that you are not alone!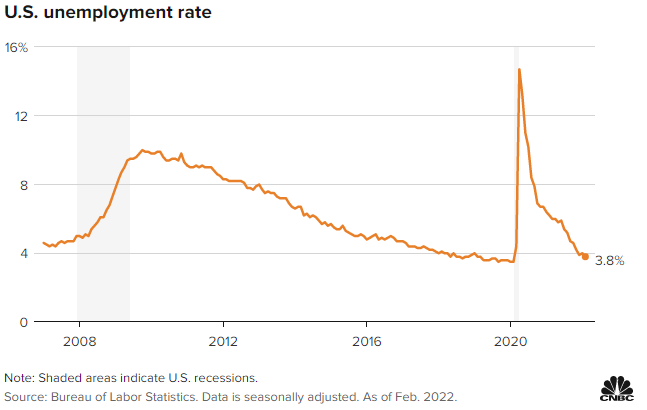 Selective Participation
When the pandemic hit in early 2020, many workers, including myself, were forced to leave their jobs due to disruptions in schools and childcare. Others were forced to resign in order to focus on their health or their families. Additionally, some baby boomers, motivated by flourishing real estate investments and stock portfolios, opted to retire early.
Vaccines and generous signing bonuses drew employees back to work in early 2021. However, participation, or the percentage of the U.S. population that is either employed or looking for employment, rose slightly for March but overall plateaued and remains low. In addition to selective participation, a decline in population growth and limits on immigration are contributing to a historically tight labor market that is estimated to last into 2030. This high demand for talented workers has given rise to an environment where employers are forced to listen to the needs and wants of their employees, giving rise to a rare evolution of the modern-day workplace.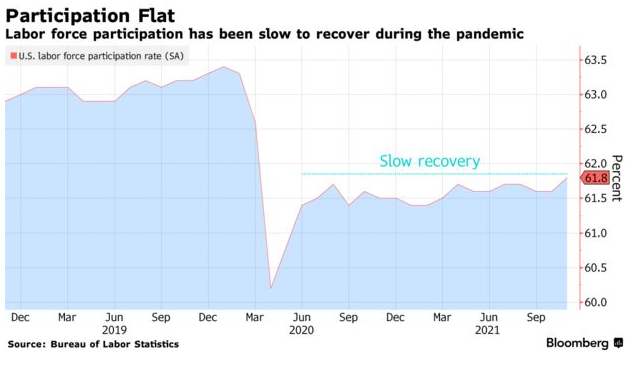 Trending Pro Worker
Combining this high demand for workers and a pandemic-induced reassessment of work-life balance has given rise to significant and likely permanent changes in the workplace. With the power in their hands, employees are negotiating for better salaries, work schedules, and benefits. In response, companies are investing in perks to draw employees in, such as improving work environments, creating flexible work arrangements, enhancing inclusivity, and investing more in benefits, employee wellness, and mental health offerings. Not to mention, remote work is here to stay. Many economic experts believe the pandemic has brought about a permanent change as these job market trends persist, advising companies to listen to employees or the resignations will continue.
During my job search, I was upfront with my employment needs. As a single mom of four kids, my need for flexibility – which once held me back from most full-time positions – was now an asset that helped me find a job that fits my hectic life. After initially feeling that an aspired position I interviewed for would not work with my chaotic schedule, I was blown away after receiving a call explaining that my employer would tailor a position to meet my personal needs. You cannot imagine the relief and joy I experienced knowing that my voice was heard and not only given consideration but made a priority to facilitate my employment. Pro worker indeed!
Economic Hurdles Remain
Despite these favorable job market trends, some factors still threaten full economic recovery. Currently the biggest concern, inflation – growing at its fastest pace since the 1980s – continues to rise faster than wages. Throw in the war in Ukraine adding to supply chain issues with high demand and consumer spending further complicating the problem. To address this matter, the Federal Reserve is planning a series of interest rate hikes for 2022. This in turn will likely slow down the booming housing market. These factors combined may slow economic growth and ultimately complicate recovery, but with employee demand remaining high, the job market trend known as the Great Resignation is expected to continue into the foreseeable future. So now is the time to seize the day – go out there and get your dream job!