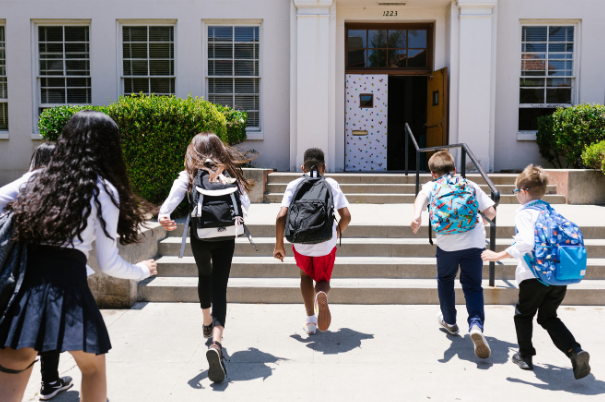 The end of summer marks the beginning of the school year and a perfect time to pick up a part-time job. Back-to-school part-time job opportunities can represent a period of growth and development. The school year itself serves as a time to learn new skills and knowledge, and back-to-school job opportunities are a chance to gain new experience and skills—or maybe just make a little extra cash. As you're settling into your new routine after departing from summer, take some time to consider the top 5 back-to-school part-time job opportunities in Coulee Region, La Crosse.
Take up Tutoring
As the school year begins, the demand for part-time tutors and academic support increases. Available to both students and graduates, tutoring is a great low-commitment way to make some extra cash while adding experience to your resume. Tutoring is needed in every subject including math, science, foreign languages, computer programming, public speaking, finance, health, nutrition, music, writing, and more! If you know your stuff and you're ready to help students understand your respected subject emphasis, tutoring is for you! Contact local colleges like the University of Wisconsin-La Crosse, Western Technical College, and Viterbo University. High schools around the La Crosse area including Central High School, Logan High School, Aquinas High School, Luther High School, and Onalaska High School might also have tutoring positions available. Reach out to see what part-time back-to-school opportunities make sense for you.
Find Jobs at Fitness Centers
Gyms and recreation centers often have increased demand once the school year starts. Since the La Crosse area is home to multiple universities and high schools, the surge of returning students creates a demand for increased staff. Jobs at fitness centers include personal trainers, fitness instructors, front desk receptionists, maintenance staff, childcare providers, yoga instructors, and more! Local La Crosse gyms including Anytime Fitness, District901 Gym, Dahl Family YMCA, and Planet Fitness may be hiring, so reach out to see what jobs are available. Along with earning a part-time hourly salary, gyms often offer free gym memberships to employees. Earn some extra money and make time for your physical health by getting a job at a fitness center this year!
Look into Event Staffing
Schools and community organizations hold events like fundraisers, open houses, and sports competitions. Temporary event staff can help with set-up, registration, and overall event coordination. Although this type of position wouldn't have a consistent schedule, occasional shifts might be precisely what you're looking for. Look into event staffing at the La Crosse Center, Webster Center, or the University of Wisconsin-La Crosse.
Check out Seasonal Outdoor Work
As the weather changes, there might be part-time job opportunities for outdoor work such as lawn maintenance, leaf raking, and other landscaping tasks. This can be done as individually contracted out work, or as an employee for a bigger company. If you already own equipment and you have plenty of customer leads, you can try contracting out work on your own. If you're looking for a less hands-on business model, apply for a part-time job at a landscaping company or through the City of La Crosse.
Try Babysitting and Childcare Jobs
With parents returning to work, there's a need for reliable childcare providers. This time of year, parents are hiring part-time babysitters or nannies to help during school hours. If you love kids and are looking for an extra stream of income, you should consider babysitting and other childcare jobs. Childcare jobs look great on the resumes of individuals interested in pursuing careers in education, psychology, counseling, pediatrics, and more. Try posting your resume to childcare sites like Care.com or social media like Facebook to get connected with families in the Coulee Region, La Crosse area.
What Works Best for You?
The Coulee Region in La Crosse, WI offers a wide range of back-to-school part-time job opportunities spanning from tutoring students to working behind local events. The right part-time job depends on your goals and interests; take some time to figure out what works best for you. Take on a new part-time job this back-to-school season to help build your resume, grow your experience, and earn some extra money. To get started today, check out our jobs on CouleeRegionJobs.com.